Natural Creams for Dry Skin
AT ELIDE BIO WE CREATE NATURAL COSMETICS
THAT REALLY WORKS!
Using 100% Natural and top quality raw materials, we have developed a line of Natural Creams for Dryness and products for the care of the skin, lips and even the delicate tail of your baby.
Each product is created with beeswax as the main ingredient, a mixture of nutrients and essential oils to hydrate and restore your skin and restore that fresh and healthy appearance.
In this way and adding our social work and commitment to the environment we verify once again that …
We were born to give back to nature the prominence and power that belongs to them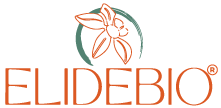 YOU WILL ALSO FIND US AT: